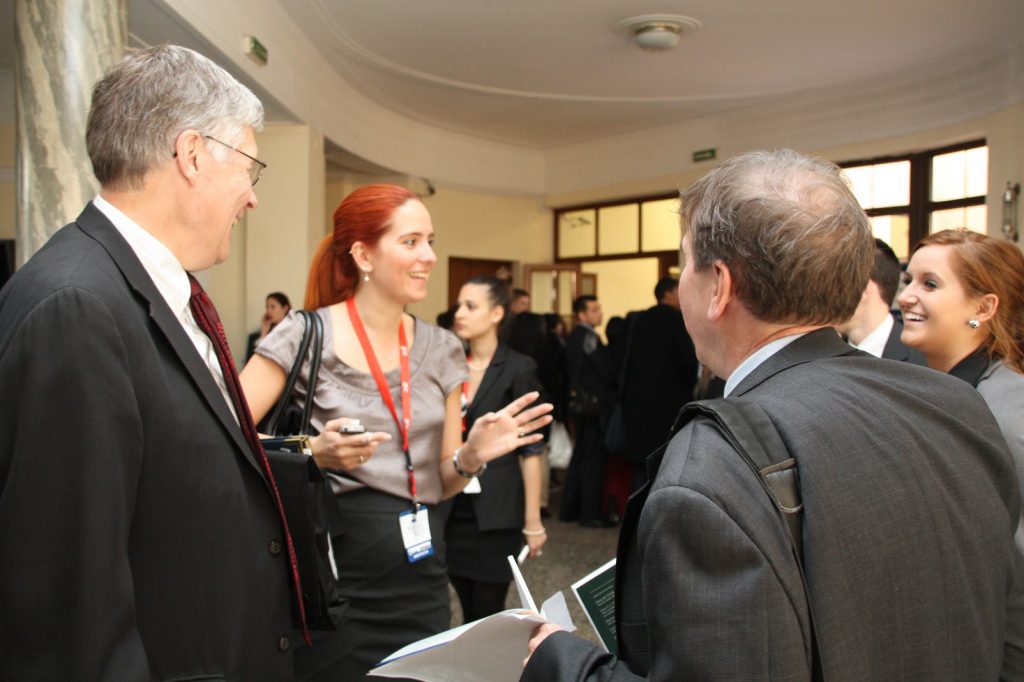 The IV Belgrade Open Pre-Moot took place from 8-10 April 2011. There were 31 teams from 22 countries (Albania, Austria, Bosnia and Herzegovina, Brazil, Cayman Islands, Croatia, Germany, India, Italy, Macedonia, Montenegro, New Zealand, Poland, Russia, Serbia, South Korea, Spain, Switzerland, Turkey, UK, Urugay and USA) and around 140 arbitrators from all around the world registered for this event All together more than 80 pleadings were scheduled and held during this weekend (See Schedule of Hearings >>). Belgrade Open Pre-Moot was an exceptional occasion to see how the real international commercial arbitration works, since public is normally not allowed to attend arbitral proceedings. The working part of the Pre-Moot was accompanied by an extensive list of social activities: lunches, dinners and sightseeing tours.
We are particularly proud of the fact that 15 teams that took part at the Belgrade Open Pre-Moot qualified for the elimination rounds in Vienna (top 64 teams out of 260 which participated this year) and that many of the students who took part at our event received honorable mentions for the best speakers.
Apart from the University of Belgrade Faculty of Law, the organizers of the Belgrade Open Pre-Moot were GIZ Open Fund for South-East Europe and the Foreign Trade Court of Arbitration attached to the Serbian Chamber of Commerce. The organization of this event was supported by Belgrade City Hall, Tourist Organization of Belgrade and Karanović – Nikolić law firm and Moravčević Vojnović Zdravković law firm in cooperation with Schoenherr. On behalf of the University of Belgrade Faculty of Law, the biggest part of the organization was caried out by lecturer Milena Đorđević, LL.M., Prof. Dr. Vladimir Pavić and lecturer Marko Jovanović, LL.M. They were fully supported by the Management of the Faculty of Law and helped by a groups of students-volunteers.